This site is dedicated to the importance of publishing and education.
In publishing, Cook Communication provides support for new writers who seek publication of their fiction, poetry, or nonfiction works.
In education, Cook Communication provides support for training in business communication, creative writing, and information processing - including statistical analysis of business/social data, mapping, and marketing promotions.
New! - Assigned a Web Page Project? Confused? Try a simulated Web Page in Excel or Word!..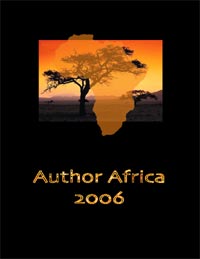 Just Released!
Special - order by December 31st and we will send you both historical volumes - Author Africa 2005 and Author Africa 2006 - for the 2006 volume's price. Click here.